The Friends of Patterdale Hall (FOPH) group has been established in order to progress the development of Patterdal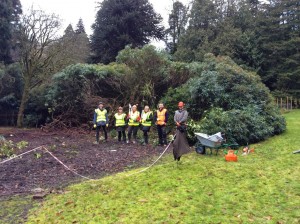 e Hall. The group is seeking "Friends" to join them in order to support events for the Hall and its grounds; regular newsletters will update members on developments. Some of the Friends will be part of a small steering committee.
Weekend working parties have already started to restore the gardens to their former glory.  Objectives already in place for the group include:
Ensuring the Hall remains as a centre of excellence into the future
Raising funds for the renovation of the student accommodation
Reinstalling the orangery that once overlooked the Victorian Italian gardens, as well as restoring the rest of the gardens
Improving facilities for changing
Widely publicising the varied activities on offer out of the centre
If you would like to become involved with the group, here are some ideas for you to consider:
Firstly, join the FOPH group – email the Secretary, Debra Hardman (dhardman@boltonschool.org) or call 01204 434751
Join one of the FOPH's volunteer days or working weekends
Raise money through your own fundraising event – don't forget to ask for Gift Aid permission and to collect names and addresses
Sponsor the renovation of a dormitory or aspect of the centre – we can name the room after you!
Offer to donate your professional skills to the many ongoing projects at Patterdale Hall – this can greatly offset cost
Join in future FOPH fundraising events.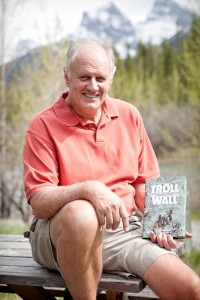 The inaugural President of the group is Old Boy of Bolton School and international adventurer and mountain climber, John Amatt. Reflecting on his appointment, John said: "I am delighted and honoured to be asked to be the inaugural President of the Friends of Patterdale Hall group. I have stayed at Patterdale Hall and know what a wonderful place it is, not only for the students of Bolton School but for many other young people who use it each year, some from deprived and disadvantaged backgrounds. The outdoor learning opportunities on offer at Patterdale Hall are very similar to those which I experienced. It was from these confidence building and developmental opportunities that my passion for developing others using the outdoors was established. I have made adventure my business".
If you would like to become a Friend of Patterdale Hall or support the group in anyway, please do email the Secretary, Debra Hardman (dhardman@boltonschool.org) or call 01204 434751.
Fantastic food, stunning location and incredible facilities. I couldn't fault the staff. They all have [been] perfect with our young people, visiting staff and most importantly each other! Don't change a thing, we will miss this place and I'd love to come back.