Patterdale Hall has been hosting high quality creative writing courses for the past 10 years. Using specialist tutors including published authors, programmes are tailored to meet the needs of the school and individuals.
Whilst schools can offer an excellent English Literature and Language provision, we understand how difficult it can be to meet the full cross section of the curriculum topics whilst remaining in the classroom. Using our comfortable residential centre in an inspiring location, coupled with highly specialised tutors, we want to empower students to become confident, skilled and original writers (and we hope teachers will become writers too).
---
Student Testimonials:
"The Writing Retreat has been one of the most eye-opening and amazing experiences. I feel like I came an amateur and left a writer". (Y9 student)
"This has definitely been one of the best trips I have been on. My writing skills have developed dramatically as has my confidence, and I look forward to coming back next year". (Y11 student)
"My experience here at the Writing Retreat opened my eyes to new ways of thinking". (Y9 student)
"I have loved this trip so much because it has enhanced my writing skills greatly. Thank you for this amazing opportunity to write, eat, make friends and have fun". (Y10 student)
---
What we offer:
For KS1 and KS2:
'My Woodland Adventure' is an immersive, interactive experience inspired by Tolkien, C.S. Lewis and classical myths. Playing in the forest around Patterdale Hall, the children find themselves in a story where they discover hidden objects and create their own plot lines. The unique combination of physical, outdoor activity and imaginative speculation fully engages both boys and girls. Back at the centre, the writing session is adaptable to all abilities and generates creative and ambitious responses.
This outdoor creative writing experience dovetails neatly with other forest activities offered by the centre, such as archery, low ropes, bush craft and evenings around the campfire. As one teacher commented, 'We have really enjoyed our brilliant writing adventure with lots to take back to school and continue!'
For KS2 and KS3:
Innovative writing prompts
Experimentation with language
Strategies for increasing originality
Encouraging a love of reading
Freedom to explore the imagination
Increased understanding of the writing process
For KS4
Fun and engaging creative tasks
Increased confidence in their own narrative voice
Strategies for enhancing originality and discarding cliché
Ideas and tips on story writing for GCSE Language
Decoding unseen poetry for GCSE Literature
Ownership of literary techniques as both readers and writers
Demystifying classic poetry
Reconnecting with the world of the imagination
---
Who is for?
All ages can benefit from our writing retreats!
Retreats can be ideal for sixth formers who want to make their writing more economical and lucid by receiving one-to-one editing advice from skilled professionals.
GCSE students will gain plenty of ideas and tips on story writing and responding to unseen poetry, as well as finding that their confidence in their own imagination grows significantly.
Younger pupils will enjoy the innovative writing prompts which encourage them to experiment with language. In fact, our tutors can tailor their tuition to your particular requirements.
---
Meet the tutorial staff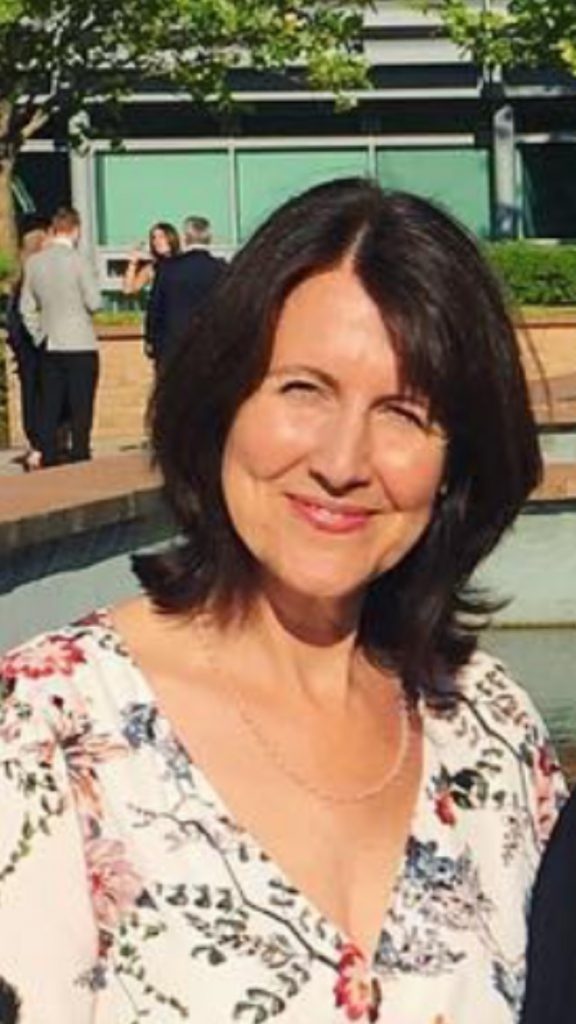 Mrs Jane Kingsford
Jane is an experienced creative writing facilitator, having run creative writing groups for many years with children of all ages as well as adults. She is one of the Real Live Writers with the Wordsworth Trust and her work has been performed at RNCM. Jane has a Poetry Writing MA with Distinction from The Writing School at MMU and her poetry was long-listed for the Cinnamon Press Pamphlet Prize. She is a leader for The Reader Organisation, running Shared Reading groups for asylum seekers and refugees. In addition, Jane is the Course Director for creative writing programmes at Patterdale Hall.
Mr Christopher Wakling
Christopher Wakling's seven acclaimed novels for adults include ESCAPE AND EVASION and WHAT I DID. Working with Wilbur Smith, he has co-authored a bestselling series of middle grade adventure stories: CLOUDBURST, THUNDERBOLT, and (forthcoming) SHOCKWAVE. Christopher has taught novel writing for Curtis Brown Creative since 2012 and has led more than seventy creative writing courses for The Arvon Foundation. He also writes on travel for the national press.
Kim Moore
Kim's pamphlet If We Could Speak Like Wolves was a winner in the 2011 Poetry Business Pamphlet Competition. Her first collection The Art of Falling (Seren 2015) won the Geoffrey Faber Memorial Prize. Her second collection All The Men I Never Married (Seren, 2021) won the Forward Prize for Best Collection. Her first non-fiction book What The Trumpet Taught Me was published by Smith/Doorstop in May 2022. She is a Lecturer in Creative Writing at Manchester Metropolitan University.
---
Anthologies from previous Creative Writing Retreats
Poetry: https://issuu.com/creativesnow/docs/52-hz_60912971
Prose: https://issuu.com/creativesnow/docs/patterdale-pros_61128386_1_
---
Example Itinerary
Day One:
Arrive 11am. Tour and lunch.
1-3.30pm 1st Workshop
Break in garden
4-5.30pm 2nd Workshop
6pm Dinner
7.30-9pm Evening Session
Day Two:
8.30am Breakfast.
9.30 – 11am 3rd Workshop
Break
11.30-1pm 4th Workshop
Lunch
2pm Guided Walk
4pm Free time for writing.
6pm Dinner
7.30-8.30 Evening Session
This can be extended to suit your school's requirements, e.g. to a four/ five day visit including 1-2-1 tutorials.
---
The Cost
We will design a programme that meets your needs and aspirations. You may decide that you want to mix in some adventurous outdoor activities whilst you are with us.
Extras
Groups may wish for a facilitated visit to Dove Cottage in Grasmere as a wonderful start to the visit. You'll meet the tutors there, stopping en route to the Hall in your own transport (coach or minibus).
Adventurous Outdoor Activities can be built into your programme, perhaps a couple of hours out to go Gorge walking, Climbing, Canoeing or any of the activities we offer on site. Additional costs may be incurred for this.
Interested?
Please get in touch with us to explore this further. enquiries@patterdalehall.org,uk or 017684 82233